Content Marketing: What you need to know
We live in an era of information overload. There isn't enough time or space to read every piece of relevant content. This means that most content goes unread even though we want to learn from it. But sometimes, there comes along a piece that's worth our time. Content marketing can be very useful if done right.
What is Content marketing?
Content marketing is communicating with your customers and prospects without selling. It's a way to build trust, establish yourself as an expert in your industry, and create relationships that result in sales down the line.
Content marketing focuses on building relationships through content. Your goal should be to provide useful information relevant to your target audience so they can learn something new, save time or make more money.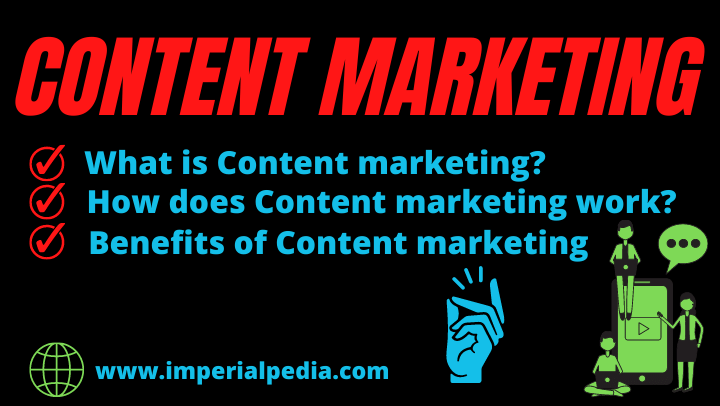 How does Content marketing work?
Content marketing involves creating content (such as blog posts, videos, or infographics) that's relevant to your target audience's needs and helpful for them. Then you share this content on channels like blogs or social media platforms to reach a wider audience. The goal of creating this valuable content is to earn their trust by helping them solve problems they're experiencing with your product or service. When people start trusting you more because they love the value you offer through this type of interaction, it becomes easier for them to buy from you when ready!
Benefits of Content marketing
Content marketing has many benefits that make it an attractive marketing strategy for businesses. These include:
Increase brand awareness, engagement, and traffic to your website
Generate leads and sales
Build a community with customers
Establish credibility and authority online (especially if you're an expert in your niche)
Content marketing can also be used to educate customers by providing valuable content about topics relevant to them. This will help build trust with potential customers, which can then lead to more conversions on your website or landing pages.
Final words
We hope that this content marketing guide gave you the clarity on this topic that you were looking for and that it has helped you make informed decisions about the direction you want to take. Content marketing is an excellent strategy for companies large and small, so with a little research and planning, you can get started on boosting your traffic today!