Building an Online Store: 10 Key Steps to Successful Ecommerce
Launching an online store may seem easy, but turning it into a thriving business is a different story.

In this article, I'll guide you through the essential steps of building an ecommerce website that not only looks great but also sells Great. While choosing the right ecommerce platform is important, this guide goes beyond that, outlining the crucial strategies and tactics for building a successful online business.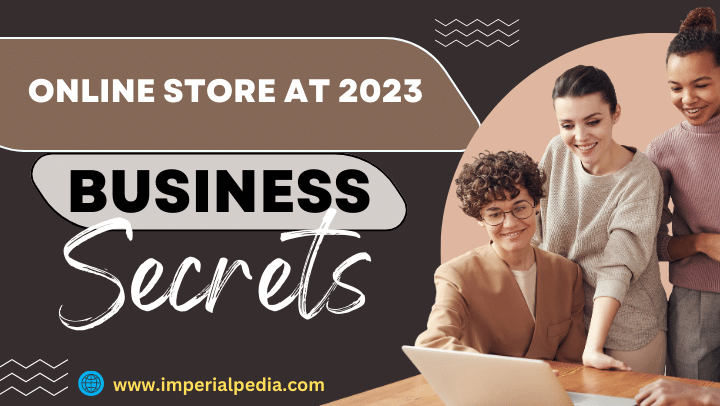 To launch a successful online store, you must take these 10 essential steps to get it up and running.
You can utilize this resource in two ways: by either watching our video on creating an online store below, or by reading the entire post, which provides more comprehensive guidance on the topic.
To begin, let's address a crucial aspect of your ecommerce business: the products you offer.
1: Choose the ideal products to sell
Selecting the right products to sell is crucial to the success of your online store.
While it goes without saying that you should avoid selling poor-quality goods, what's equally important is offering unique products that set you apart from the competition. With countless popular ecommerce sites like eBay, Amazon, and Etsy selling just about everything under the sun, it's vital that your products stand out from the crowd.
Otherwise, you'll have a difficult time attracting customers to your store.
Identifying a niche and finding the right ecommerce products to sell is vital to the success of your online store.
"To build a thriving ecommerce store, it's essential to Find a profitable niche – a product range that isn't widely available on other online retailers but has enough demand to support a viable business.
For instance, rather than selling a guitar that's easily found on Amazon, you may consider offering a more specialized instrument that's in high demand but not readily available online. One way to discover a profitable niche is through keyword research, which involves identifying popular search terms and topics related to your product line.
Let's explore how to conduct effective keyword research for your ecommerce business."
Using keyword research to help you find your niche
To identify a profitable niche, one effective method is to utilize a keyword research tool such as Semrush or Ahrefs.
These tools can help you discover niche markets and assess the level of competition in each one by analyzing the number of monthly searches for specific phrases and the level of difficulty in ranking for them, you can gain valuable insights into potential niches for your ecommerce business.
When using a keyword research tool, you can discover that the search term 'buy Book' has 8,500 monthly searches, while 'buy Pen' only has 1,300. However, don't rush to assume that selling guitars will lead to more success. Keep in mind the high level of competition you'll face from other guitar sellers.
The keyword tool data reveals that banjos are a more niche product, but still have a significant number of potential buyers every month. The key is to determine if the market is already saturated with competitors.
This is where 'keyword difficulty' comes in - a score provided by keyword research tools.
The lower the keyword difficulty score, the easier it is to rank in search results for that product and attract customers. Therefore, it's crucial to find a balance between a profitable niche and a manageable level of competition to increase the likelihood of success in your ecommerce business.
After analyzing the screengrab above, it appears that ranking for the 'buy Pen" phrase should be achievable.

Therefore, the key is to identify products that meet two criteria:
There is a decent level of demand for them.
There are relatively few online stores selling them.
Once you have identified your niche and the products you will sell, the next step is to determine where you will source your inventory.
This leads us to the following step: sourcing stock.
If you want to learn more about conducting keyword research, we recommend checking out the following Ahrefs VS Semrush Comparison, our Semrush review, our comparing Ahrefs VS Moz Guide, and our guide to Semrush pricing.
2. Source your stock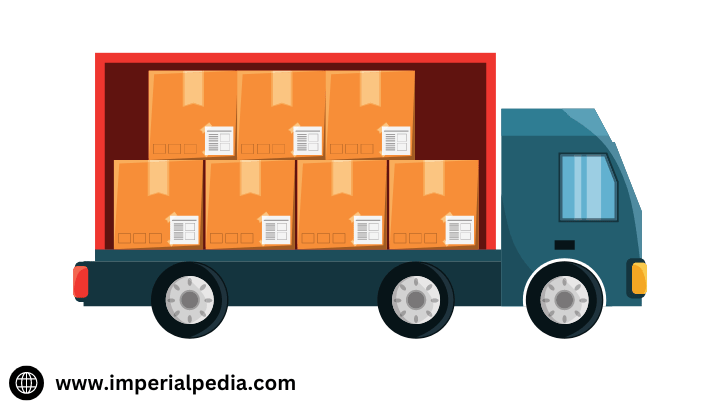 There are two primary ways to source stock for your online store:
Buying from a supplier, storing and reselling it
Dropshipping
If you choose to purchase from a supplier, you have the advantage of being able to inspect the quality of the stock firsthand, ensuring that it is produced ethically, and building a good relationship with your supplier.
(And, of course, if you're producing your own products, you're essentially acting as the supplier!)
The downside of this choice is that you'll have to invest funds in purchasing merchandise that you may never sell if your business isn't successful.
Additionally, you may incur expenses related to storing your goods.
Dropshipping is a method of fulfilment where you do not maintain inventory of the products you are selling.
In dropshipping, instead of keeping the products in stock, you forward the order to a supplier who delivers the goods directly to your customer, making your store a mediator.
You may not have any direct dealings with your supplier, and you may never see most of the products you sell online. The significant advantage of this model is that there is no need for any initial investment.
However, the downside is that dropshipping is an intensely competitive activity, and you may end up selling products that are already heavily marketed by many existing online retailers.
If you want to sell products online, you have two main options to get the products:
Buy products from a supplier and keep them in stock. This way, you can check the quality of the products, make sure they are ethically produced, and build a good relationship with the supplier. However, this option requires upfront investment and storage costs.
Use dropshipping, which means you don't keep the products in stock. Instead, you take the order and send it to a supplier who delivers the product to your customer. The advantage is that there's no upfront investment, but the downside is that dropshipping is competitive and you may sell products that other online retailers are already selling. Also, some dropshipping suppliers may not produce goods ethically.
Many ecommerce platforms have integrations that allow you to use dropshipping suppliers. Popular apps include DSers for Shopify and Spocket for BigCommerce.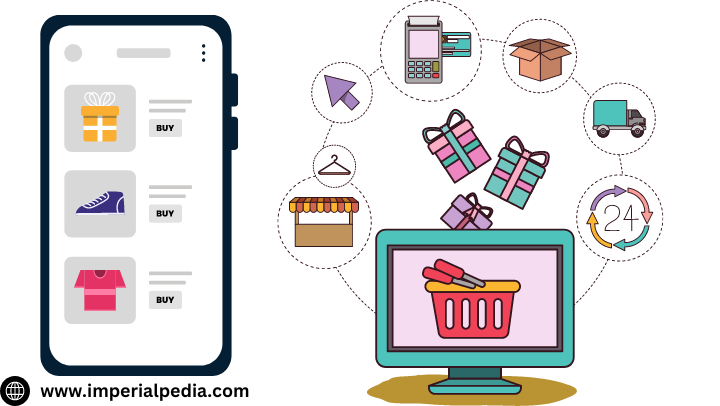 Overall, it's likely true to say that Shopify provides the most choices for dropshipping. This is because its app store is significantly bigger than those of its competitors and has a vast number of dropshipping apps (more than 450 as of now).
The Shopify dropshipping starter kit
If you want to try dropshipping, you can check out Shopify's dropshipping starter kit. It offers free access to Shopify for a few days, along with various resources and tools that can help you start a successful dropshipping store on Shopify.
Let's check out the Online store builders that you can use to make your online store.
3.Select the best ecommerce website builder for your specific needs.
Once you've figured out your niche product and market, and know where to get your stock from, it's time to think about launching your online store. There are two options available:
Hire an agency to build it
Use an ecommerce platform to build your store yourself
If you choose to hire an agency, ensure that the developers give you access to a content management system (CMS) that enables you to easily edit your site and manage inventory. This way, you won't have to pay a developer regularly to update content or add/remove products. However, you may still need to pay them for other maintenance tasks, such as updating plugins and themes or providing general support.
Another option is to use an online store builder to create your own store.
There are many platforms to choose from, including popular options like Shopify, BigCommerce, Squarespace, and Wix.
These store builders allow you to Select a theme for your store as a starting point, which you can then customize to meet your branding needs.
After customizing the theme to meet your branding requirements, adding products, and choosing a payment processor such as Stripe or PayPal, you can launch your store easily.
From the various online store builders I've tested, I've found Shopify and BigCommerce to be the most user-friendly ecommerce platforms, especially for those with limited experience in building online stores or websites. These platforms offer a good balance of features and user-friendliness and are ideal for selling in multiple currencies.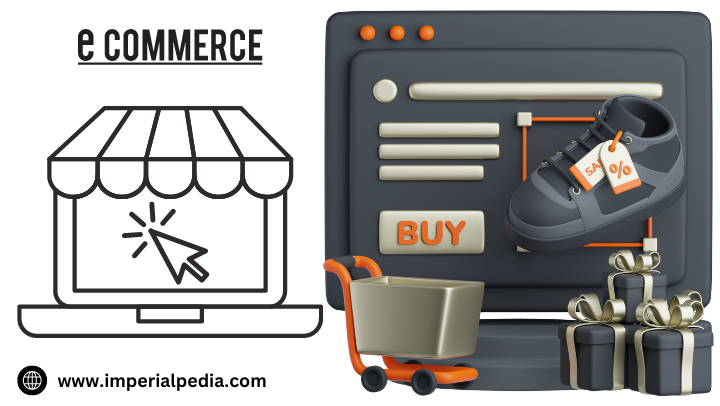 I suggest simplifying the language in the following way:
"Wix is a cheaper option, but it has fewer features than Shopify or BigCommerce. Squarespace is easy to use, but it doesn't have all the advanced selling tools of the other platforms.
To learn more about Shopify, you can watch our video review or grab a free trial of it here."
Fortunately, all these solutions provide free trials and assistance to help you get started. Simply click on the links below to access them:
Try Shopify for free
Try BigCommerce for free
Try Squarespace for free
Try Wix for free
Consider the following summary of the most popular online store builders on the market:
Shopify: This platform has a wide selection of payment gateways and an extensive app store with add-ons and software integrations. It's a great choice for those needing point-of-sale features.
BigCommerce: BigCommerce offers an impressive entry-level plan with excellent ecommerce features, including advanced shipping options and professional reporting. Its SEO features are also strong.
Squarespace: With customizable templates and flexible layout options, Squarespace is ideal for those with simple ecommerce needs. However, the platform doesn't offer much choice in payment gateways or support for selling in multiple currencies.
Wix: Wix is a comprehensive website builder that offers some robust ecommerce features at an affordable price point. It's a great choice for budget-conscious users who want to sell a few products alongside a general-purpose website.
GoDaddy: GoDaddy is a general-purpose website builder that offers a decent range of ecommerce features at a reasonable price. However, it lacks multilingual and multi-currency selling tools.
Square: Square is an excellent platform for selling in physical locations, especially for those in the food and drink industry.
Amazon, Etsy, and eBay: Although not store builders, these marketplaces offer an excellent opportunity for online merchants to sell their products to a vast customer base.
For more information on selecting the right online store builder, be sure to check out our buyer's guide.
What if I already have a website?
If you have an existing website, such as a WordPress site, and want to incorporate an ecommerce store, you can consider using a plugin store builder like Ecwid.
By adding a snippet of code or widget to your website, Ecwid lets you set up a fully-functional online store that users can access directly from your site. You can also add the Ecwid widget to other online platforms, including certain social media pages and blog posts that allow the addition of HTML code.
To learn more about Ecwid, take a look at our Ecwid review and our Ecwid vs Shopify comparison.
A Method to Cut Costs on Squarespace
For those considering using Squarespace to create an ecommerce store, there is a current promotion being offered by the company that grants a 10% discount on its plans exclusively for Style Factory readers. This promotion can be particularly advantageous if you choose one of Squarespace's "commerce" plans.
However, this offer is only available for a limited time. To take advantage of it, follow these steps:
Go to the Squarespace website and obtain a free trial by clicking on this link.
When purchasing a plan, use the code "IMPERIALPEDIA10".
4.Improve the search engine optimization (SEO) of your online store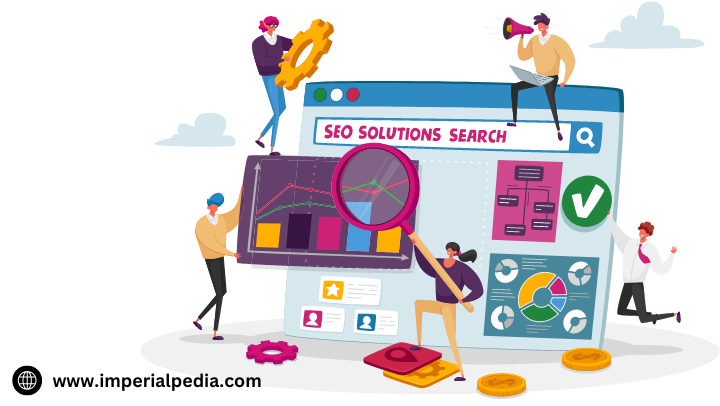 Search engine optimization (commonly known as 'SEO') plays a critical role in the success of any ecommerce venture.
Therefore, after identifying your niche market and creating your online store to meet its demands, it is essential to make it visible on search engines.
To ensure that your site appears for relevant searches related to your product, utilize keyword research tools like Semrush to identify the exact search terms used by your target audience. Then, incorporate these keywords in all the appropriate places on your website, including:
page titles
product descriptions
headings
meta descriptions
URLs
Furthermore, it's essential to ensure that your online store is fully accessible to people with visual impairments. This can not only help users with disabilities to access your content more easily but also provide SEO advantages.
5. Generate traffic to your store through blogging.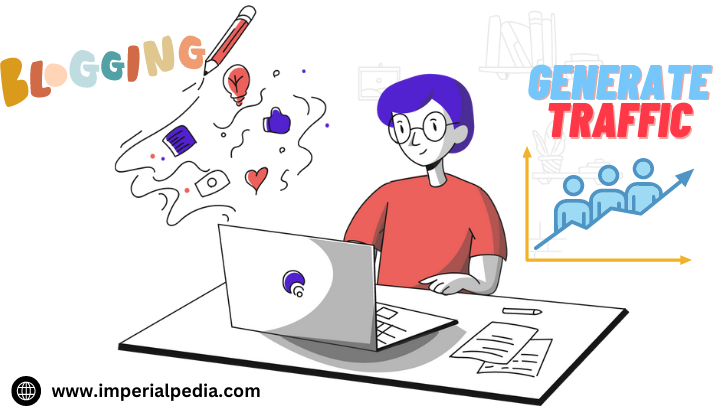 Regularly blogging about topics relevant to your ecommerce website is a crucial aspect of inbound marketing, which can significantly increase traffic to your site and lead to more sales.
The online store builders mentioned above offer extensive SEO control, with BigCommerce and Shopify leading the way in this aspect. If you choose one of these platforms, take advantage of these features.
Writing blog posts related to your products is a great way to attract more people to your online store. It's called 'inbound marketing' and it can help you get more sales.
By writing about your products and using relevant keywords, you can show up in search results and establish yourself as an expert in your industry. This can make potential buyers more confident in your business.

TOP TIP:
Check out our guide on how to increase blog traffic for more tips on how to make your blog successful.
6. Advertise your online store using online ads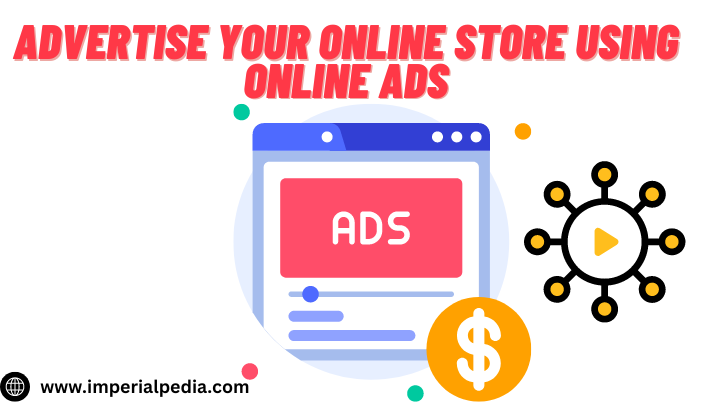 Running ecommerce ads can be an effective way to promote your online store's products and reach potential customers. Google Ads and Facebook Ads are popular platforms to start with, and investing in ads can be a worthwhile expense if you have the budget for it.
Google Ads
To promote your online store's products, you can consider using online ads, such as Google Ads and Facebook Ads. With Google Ads, you pay for relevant search phrases to display your store/products alongside Google's search results. However, Google Ads tend to work better for expensive products, as you'll need to consider the cost of advertising against your profit margins. It's important to try out different keyword strategies and monitor your campaigns to ensure that advertising costs don't eat into your profits. When used effectively, online ads can help increase your sales.

Facebook Ads
Facebook Ads operate differently from Adwords. Instead of paying to display ads to people based on search queries, you pay to display ads to people who have expressed interest in certain topics on Facebook. For instance, with Facebook Ads, you can advertise Beatles T-shirts to people who like the Beatles, VW key rings to people who drive Volkswagens, and so on.
If used correctly, Facebook ads can be a highly effective way to target specific audiences. However, using them improperly can result in your ad account being disabled, which can have serious consequences for your online business. Therefore, it's important to fully understand how Facebook ads work and how to comply with the company's advertising policies before investing in them. You can begin by reading Facebook's own guide to advertising on their platform.
Any thoughts?
Do you have any ideas on how to create an online store or require any assistance in doing so?
If you have already established a successful online store or have any inquiries on how to create one, please share your thoughts and questions in the comments section below. We review each comment and will do our best to provide assistance.
Alternatively, you can consider purchasing an already existing online store.
If you find the above methods too challenging, another option is to purchase an online store that is already making a profit.
You can do this through services such as Empire Flippers, which provides a list of online businesses that have been verified by experts before being put up for sale. This means you can buy with greater assurance.
Check out the Empire Flippers website for more details.