Influencer Marketing: What You Need To Know
It is safe to say that every marketer has heard of influencer marketing. It's such a trendy topic that every company brand has to find an influencer in their niche and try to get them on board – especially those using social media as an SEO strategy. Influencers are everywhere, but how do you find the right one? What should you consider? Before you approach your next influencer, it's good to know exactly what influence marketing is and what isn't.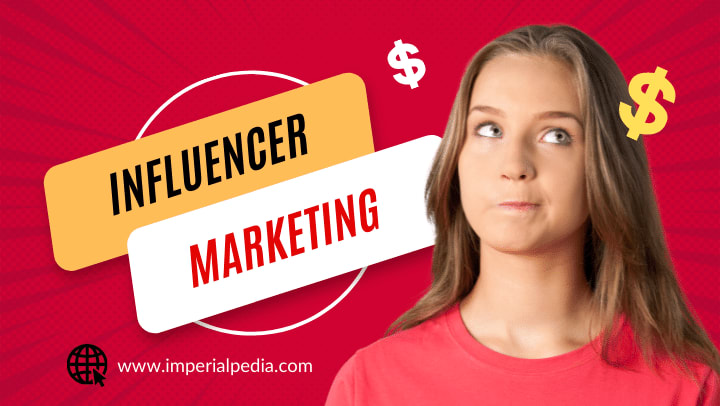 What is influencer marketing?
Influencer marketing is a form of marketing that focuses on using key leaders to drive your brand's message to the larger market.
So what exactly are 'influencers'? Influencers are people with a dedicated social following who can reach a more targeted group of individuals in your niche for whom they have credibility and influence. The more engaged their followers, the more likely they will take action after seeing an influencer's post.
Why Influencer Marketing?
Influencer marketing can help you reach a large audience of your target customers.
Influencer marketing can help you increase brand awareness, which is the first step in making a sale.
Influencer marketing can help you drive traffic to your website and other online properties, such as social media profiles.
Influencer marketing can help you increase conversions by connecting with potential customers and showing them why your brand or product is the right fit for their needs.
Influencer marketing can improve your search rankings by generating more quality backlinks from authoritative websites.
Influencer marketing can increase engagement with your brand on social media platforms, which helps to improve user experience and generate more sales over time.
Increased engagement leads to increased sales because those who are engaged with your brand are more likely to make purchases from it than those who aren't familiar at all or have only heard about it in passing through friends' shares of content posted elsewhere without any direct interaction on their part (such as liking comments).
Final words
Sometimes it can seem like a daunting prospect to find influencers right for your business. It's important, though, not to get discouraged as you search. Keep in mind that there are hundreds of influencers with smaller followings than these big-name 'gurus,' and their popularity is based on specific factors. With the right data and some perseverance, you'll be able to find the right influencer for your brand.